JOËLLE BITAR, CERTIFIED REAL ESTATE BROKER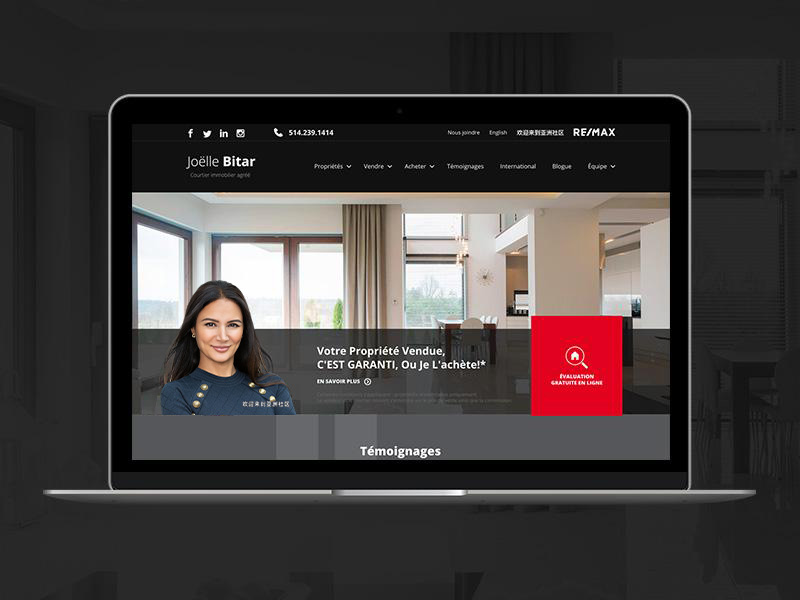 Known for her work as a real estate broker in Montréal, Joëlle Bitar is launching her new website.
Her promise hasn't changed: "Your Property Sold, GUARANTEED, Or I'll Buy it!". Many client testimonials attest to her skills as a real estate broker and accomplished businesswoman.
For more than 10 years, Ms. Bitar has worked in real estate, working hard to provide clients more opportunities to buy and sell property.
Ms. Bitar attributes these excellent results to her outstanding professionalism, and above all, to her international visibility.
The site's sleek design displays properties in the best light and makes it easy for users to learn more about the Montréal neighborhoods where Ms. Bitar works every day.
Check out real estate broker Joëlle Bitar's new website at www.joellebitar.com.